How Does Marketing Help In Improving Business
What Is Marketing?
Marketing includes a number of activities that aim at making the general public aware of the company's products and services. Marketing involves customer research, effective product design, different promotional activities, and others to create a positive image of the brand in the customers' minds. This helps the company to generate higher sales and higher profits along with gaining an increased number of customers.
Different Kinds Of Marketing
There are different kinds of marketing available such as Business to Business to Marketing (B2B), Business to consumer (B2C) marketing, Customer to Business (C2B) marketing, Customer to Customer (C2C) marketing, and others.
Importance Of Marketing For Business
Marketing is one of the most important functions of an organization. Marketing has the ability to improve the brand image of the company. Some of the main importance of marketing for any business are as follows: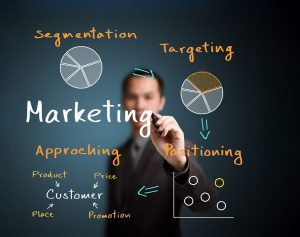 Effective Consumer Engagement
Customers are the most important element of any business. A company earns profits because of its customers. Due to this reason, it is necessary for companies to provide effective customer engagement. This can be done with the help of effective marketing activities as the company tries to manage the needs and wants of the customers through different promotional tactics.
Building And Managing Brand Image
A positive brand image is always good for the growth and development of an organisation. Effective marketing strategies help companies to build a positive brand image. Marketing through different social media channels or even traditional media helps companies to change the perceptions of the customers towards their products and services. This can make a company stand out from other companies and gain a higher reputation.
Gaining Competitive Advantage
Competitive advantage is the ability to beat market competition and stand out from other companies. Effective marketing abilities can help a company to showcase that they are different than other companies. This will help them to retain their market share and to stay relevant in a complex and ever-changing environment.
Different Ways In Which Companies Can Implement Marketing Initiatives
The concept of digital marketing has gained huge popularity in the last few years. Companies can easily open their Instagram or Facebook accounts and post all the recent developments. They can share posts about the latest products, special events, or information about a new store opening. They can also use YouTube as a way to share content with people. The concept of influencer marketing has gained popularity also. This is where social media influencers get to collaborate with different brands to promote their products. This is a great way to reach customers and to always remain relevant.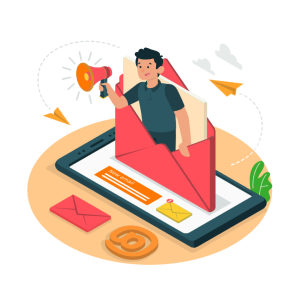 Lastly, companies can also use email marketing where they will send regular emails to the customers regarding any new products or share any new information. There are also other traditional marketing methods like television advertisements or newspaper advertisements. These are also quite good to attract new customers. However, companies need to be careful about the information they are providing. It is necessary that the information is correct and it is in no way misleading because misleading information or wrong advertisements will hamper the brand image of the company.